Recent Posts on Kudos 365
Each painting of the Soft Floral series is 24" x 24". Anne is an award-winning artist who has exhibited her paintings professionally for more than 15 years. Learn more about her outstanding artwork at www.annewatersart.com
The gallery has a new show up this month called "Creatures Great & Small". The front of the gallery is filled with lots of animals.
The Kirkland Art Walk this month is Friday, September 14th 2018 from 5-8 pm. Parklane Gallery - 130 Park Lane, Kirkland, WA 425-827-1462

The slab showed up unannounced, a 4 foot by 4 foot concrete square sitting at the edge of the little park I caretake, a mystery to me. Maybe the county had decided to bring in artwork, who knows, maybe a commemorative sculpture of me, Ranger Daddle. I know, not too likely given the fact the county may not know the park even exists or if they do, who is doing the maintenance. But a mystery, like winning the Lottery, is mostly about firing our greedy imaginations.
A week went by … then two. A month. No bronze Skeeter appeared one morning. No plaque. Nothing. Just that square of concrete poured apparently by hand in the dark of night either by aliens or South End tricksters. I mowed around it and pondered its meaning the way astronauts in 2001: A Space Odyssey pondered the Black Obelisk, knowing only that some intelligence had brought it, who knows whether for good or ill. All I knew was I wouldn't be moving it, not a half ton of concrete.
After a few weeks I stopped paying attention to my mystery square, stopped guessing what its Maker intended, stopped seeing it at all … until a few days ago when the phone booth showed up, one of those rectangular booths from a time just before the cellphone made public telephones obsolete. Clark Kent would have to change in a McDonalds bathroom hereafter and every citizen, no matter how impoverished, would need to purchase a personal phone and a plan.
And yet … here was the Last Phone Booth on the South End, possibly in America, maybe even the world!! In my park. Under my care. Which, considering I do not own a cellphone, is Totally Apropos, as if the Gods of Wire Transmission or the Ghost of Alexander Graham Bell had anointed me Keeper of the Dial Tone.
Of course it arrived without a working phone, just a payphone with no incoming line off the street. Most gifts, if you think about it, come with strings attached. Mine did, but not the useful ones. Nevertheless, I'm the Ranger, an American Dr. Who with his very own nonfunctioning Tardis. I would find a Way, count on it, because that's my job. The concrete square was, it turns out, my new purpose, better, I suspect, than winning the Lottery where the end of my days would be filled with South Enders begging for loans.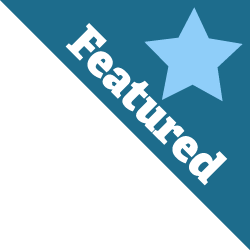 Roy was born and raised in San Francisco. He retired from the service station maintenance business in 2004 and moved to Stanwood, Washington where he took up woodworking as a hobby. While visiting friends on Camano island, he saw a hand crafted metal dachshund on their deck and he created his own version as a gift for them. Soon, he gave up woodworking to pursue his passion of three dimensional metal art.
Roy, a self taught artist, has received many awards since joining the Stanwood Camano Arts Guild in 2008. His awards include 1st Place and Peoples' Choice at the Arts Aloft Show and he is an admired and well known artist.
You can see Roy's artwork at the Guilded Gallery in Stanwood WA.
So the World Health Organization just declared a new psychopathology, Gaming Disorder, the addictive propensity to sit for hour after hour with an X-box, disdaining sleep and food and exercise. Good diagnosis, guyz! But you forgot to include Facebook, You-Tube, computer addictions, porn and cellphone. Maybe, just maybe, they're really all one disease. Ya think?
I guess the Facebook zombies actually stop to eat. And it could even be argued that this social media is really social. A new social, I guess, no face to face necessary, just tweets and instagrams, nothing too up-close and personal. Tim Cook, the new warden at Apple, recently declared sitting at a computer terminal to be the new cancer. Thanks, Tim, for asking the troops to stand up. How about asking them to go outdoors and exercise? Or quit their carcinogenic jobs? Or get a life?
We're rewiring our brains, no doubt about it. B.F. Skinner and the Pavlovian dogs, peck a button and the bait, I mean the reward, comes tumbling out, time after time, predictable as an IV of opiods. Try this experiment if you're a doubter: put away your cellphone, turn off your computer, unplug the TV and peripherals and devices, see how long you can last before the shakes and the fevers start. I bet about an hour. We might be missing important stuff. You know, Trump, Beyonce, Oprah, the photo from a friend you rarely see, Trump, the latest movie star scandal, did I mention Trump? If I did, let me add Trump again anyway.
This is our reality now. We even made a reality show huckster our Leader. We get what we deserve, the old adage goes in regard to a country and its rulers. Times certainly change and now they're changing in hyper-drive. If anyone thinks, myself included, that there will be a cure for this disorder, we got another think coming. In about two tweets.
Recently I ordered one of those cool robot vacuums called a Roomba. It's pretty amazing. It will quietly clean an entire floor while only mildly terrorizing the cats. And when it's all done, it returns to its charging station and goes to sleep.